An authentic restaurant in a typical village
Situated in the village of Bruson, Valley of Bagnes in the canton of Valais, Switzerland, only a 5 minute drive from Le Châble and 15 minutes from Verbier, the Carrefour Bruson offers cooking inspired by the creations of its new Chef in a warm homely setting.

Try our speciality unique to the whole region: the meat Fondue Brusonne. Neither a Bourguignonne nor a Chinese fondue, the carefully marinated morsels of beef together with spiced turkey are served in our homemade broth accompanied by our sauces. A real treat.
Our beautiful room on the first floor is ideal for meetings and private or group events for up to 27 people.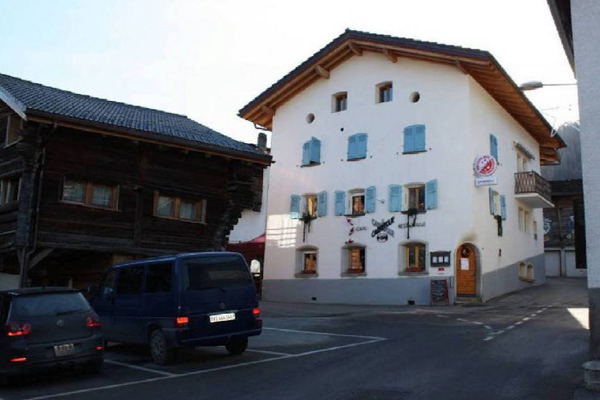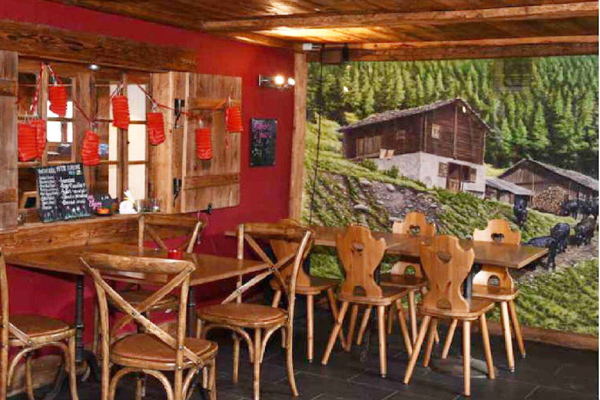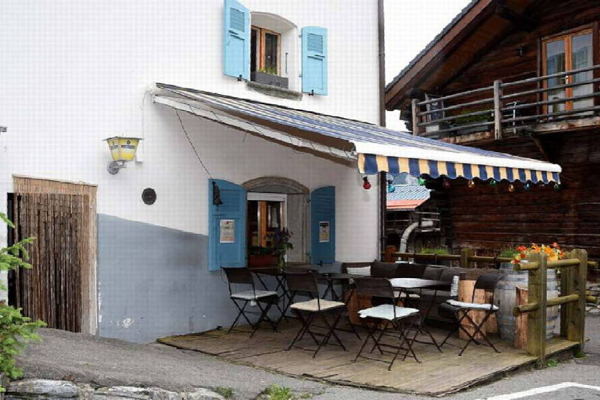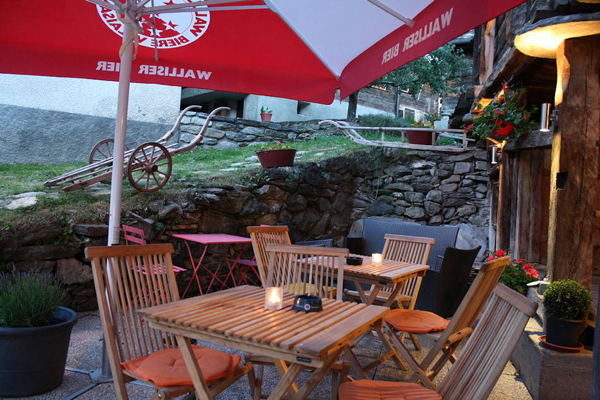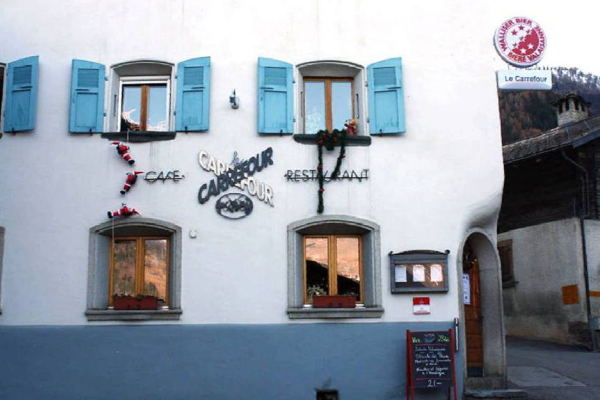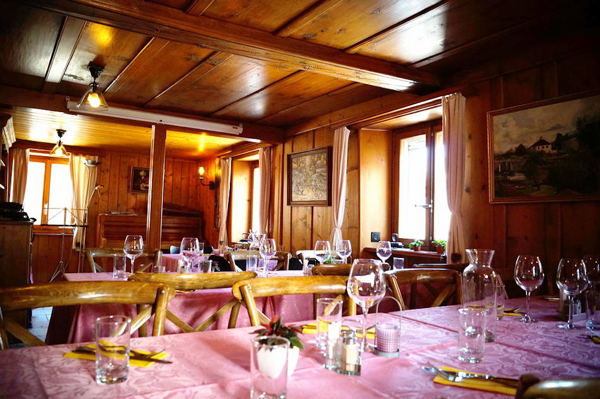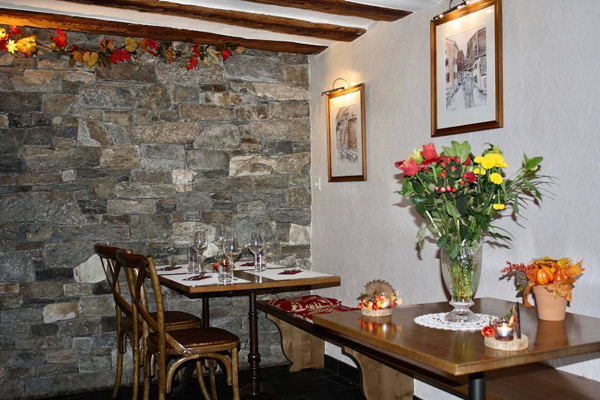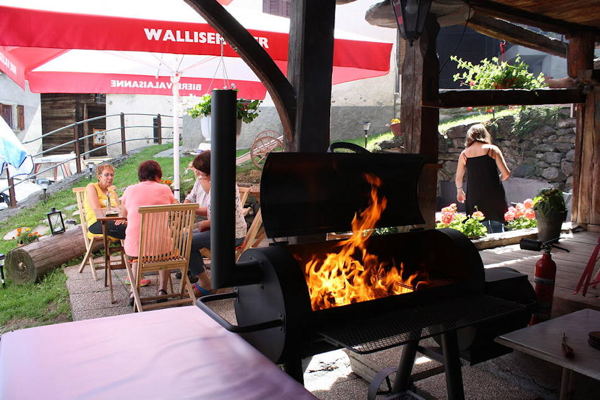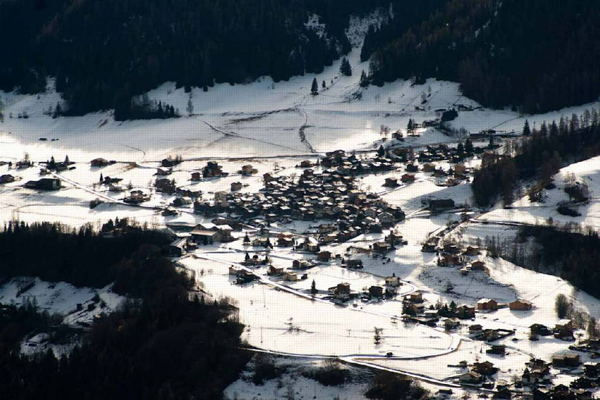 We are open every weekday from 9am, Saturday and Sunday from 10am. Sunday and Monday evenings closed.
However, with the current restrictions due to Covid we are limited to tables of 4 people inside and 6 outside. We thank you for your understanding.
It will be with great pleasure to receive you. Do not hesitate to call us on +41-27-776 14 61.
We are proud to have been nominated "Scenic Café of the Year 2020" by Prestige Awards.
Click on the picture to view the article.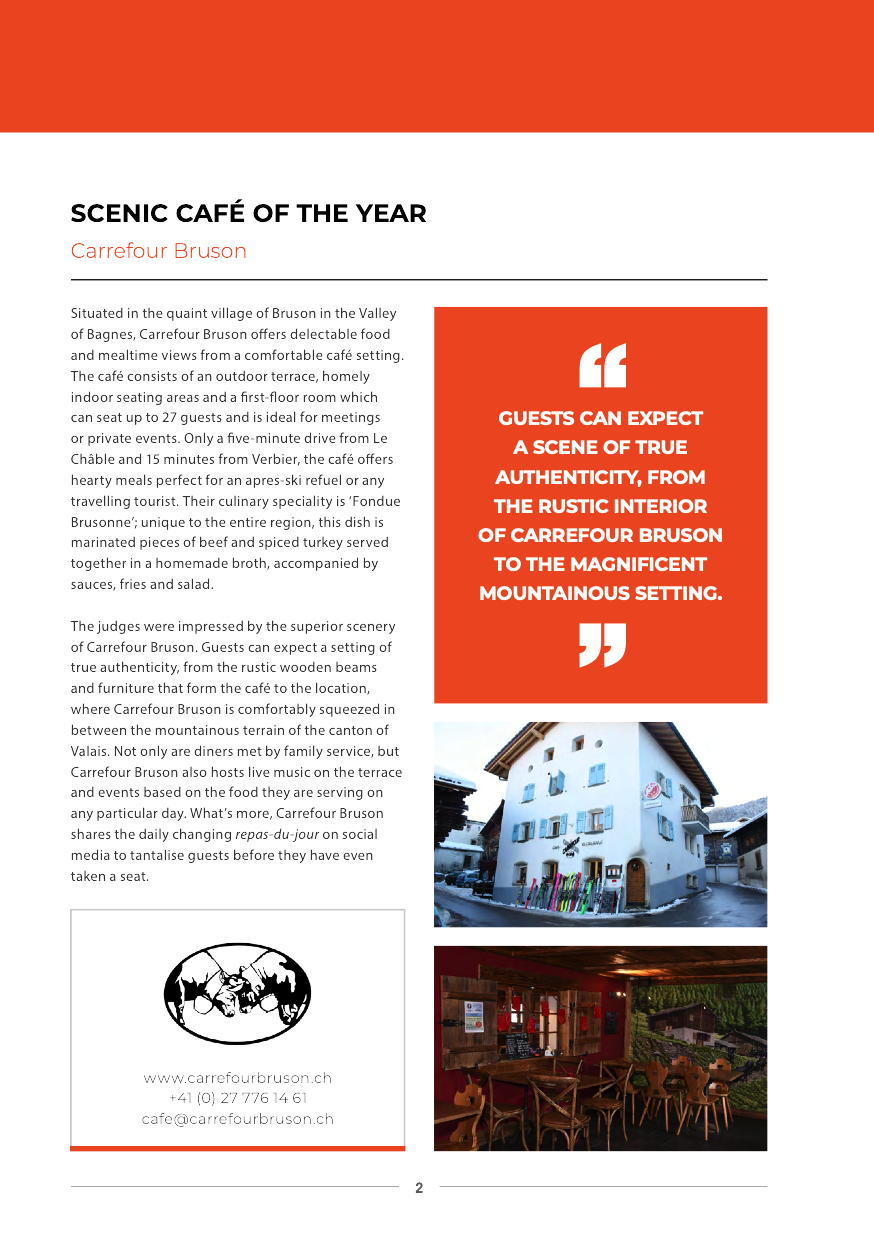 ×
We ask our clients to respect the special conditions in respect to the Coronavirus pandemic.
MASKS ARE COMPULSORY FOR ALL MOVEMENTS INSIDE
We look forward to greeting you soon.